Major changes in the restaurant industry to stay ahead of lockdown challenges in 2020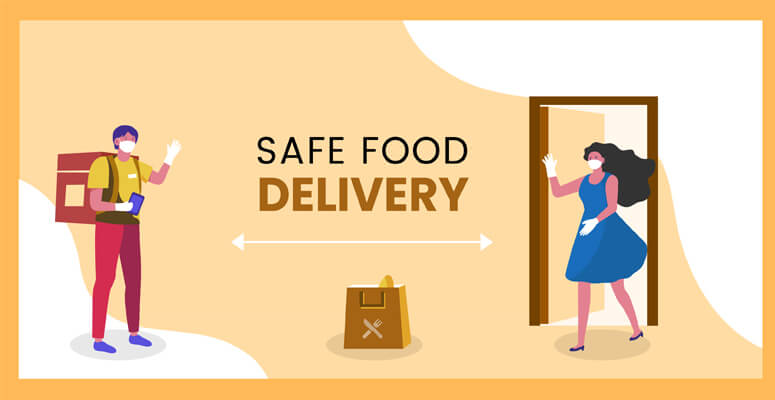 People avoid public gathering to safeguard themselves from the transmission of coronavirus. They have the fear of crowds, and they are preferring to purchase foods with the help of an online food ordering system. Consumers are giving priority to food safety nowadays. They are searching for nutritious food to improve their immunity. Restaurants discontinue dine-in services with high-touch points to minimize the transmission of COVID-19. Restaurateur makes a conscious effort to meet the needs of their customers.
New menus: The mass shutdown of dining rooms forced the business operators to rethink their menus. They are implementing new changes on menus for takeaway services. People will require a new kind of healthy food and restaurants are remodeling their menus to protect public health. Menu should focus on salads, spinach, seafood, proteins, sandwiches, fruits, low-fat dairy products, organic food, vegan, whole-grain foods, and other healthy snacks. Corona disease and lockdown created stress for many people. They tend to eat more during this period of stress. Restaurants use this strategy to create food combos to induce food nostalgia among consumers.
Restaurant strategies: All restaurant operators are trying to identify what the customer will want to eat, spend, and expect on restaurant menus. Few customers are using the lockdown period for weight reduction. So restaurants should do a digital marketing campaign about their weight loss recipes. They should redesign the online food ordering system menu on what is transportable by consumers. Some restaurateurs are reconsidering the menu mix and how to optimize the selection to boost profit margins.
Operational Challenges: Takeout and delivery partner services are vital to their survival. Restaurants are focusing on takeout which continues to be an essential revenue even after reopening the dine-in facility. Delivery partners are getting fewer online orders and struggling to get a good income. Restaurants should provide a minimum guarantee income. The supply chain has faced many issues due to the lockdown which caused a price rise for ingredients and restaurants should adjust the food prices. Food options are limited to account for labor challenges and supply chain interruptions.
Pre-packaged meals: There is no scientific evidence that the coronavirus disease is spread through food. People are interested to purchase pre-packaged foods due to the fear of food safety. Pre-packaged meals refer to the dishes prepared earlier and used as a ready-made meal in a disposable serving tray, which needs only heating before serving. The ready-made foods are hamburgers, pizza, paella, stuffed pasta, quiche and savory tart recipes, cabbage with sausages, smoked pork with beans, spring rolls, and cheese crepes. Foodies want the food with less human touch points.
Process optimization: Restaurants are focusing to reduce the waste during the lockdown period. They are doubling down healthy foods and remove the slow-moving foods from the menu. Boxed lunches, family meal boxes should be introduced for takeout and delivery. They should curate menu items to eliminate the decision paralysis. Every step of the process from ordering app or website to quick delivery must function like clockwork. The delivery tracking system could be of advantage in areas like route optimization for drivers, updating deliveries, proof of delivery, order status, and real-time communication. This boosts transparency, accountability, communication, and productivity. Contactless delivery, technological innovations like drones and robots could help to enhance the restaurant's delivery service.