Best multi vendor marketplace solution for traditional retailers in 2020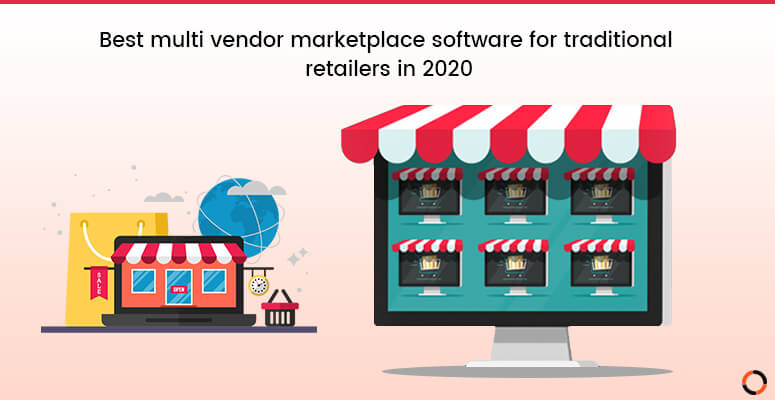 Many shops are unable to make a profit in their traditional process. They have the interest to launch their own software for getting online sales. A huge investment is needed for buying the software. It is not possible for small vendors to buy the software. Multi vendor marketplace software is the best alternate option for attracting tech-savvy customers for small shops. They should register their store with this multi vendor marketplace application.
Marketplace Selection: More online marketplaces are available. The vendor should make a detailed study about the opportunities and strengths of each marketplace. After the evaluation of all marketplaces, the vendor chooses the best company and registered them as a vendor. Business certificates, bank details, official phone number, and valid email id are enough for completing the vendor tie-up. Once the marketplace manager verifies the small vendor's updates, the tie-up process will be completed.
Product Listing: Product name, product category, product description, price, offer, features, benefits, and advantages should be updated in this software. If they include images for each goods, then it will help for attracting new online shoppers. If possible, vendors may add a small video about their goods and offers. Marketplace operator checks product details and they update it on the live web application. Product listing in bestseller category, safety packaging, and on-time dispatch improve the vendor's credibility.
Logistic Partner: Visibility in web and mobile application plays a pivotal role to induce the customer. The vendor will get shoppers across all states. The marketplace operator signed an agreement with a third-party logistics team. They will pick-up the order from the sourcing place and deliver it to the respective consumer's doorstep. Multi vendor marketplace software eases the ordering and this software manifolds the sales for small vendors.
Order process: The website has all types of products includes grocery, apparel, home appliances, mobile, laptop, and various goods. The shopper has all types of remittance options and the site the order value and dispatch charges. The marketplace operator deducts his commission and gives payment and the vendor will get the payout.
Benefits of multi vendor marketplace software: Traditional retailers are tied-up with a good marketplace, and their online store will bring more business. If the business got hundreds of regular customers, then the operation of a physical shop is not needed. Marketplace software is a cost-effective strategy for vendors in a highly competitive market. This software has unlimited product display and gives more discounts to customers. Compare feature helps the consumer for checking their selection with competitor products. Consumers can write reviews about the service. Loyalty schemes are there for regular buyers. Detailed product descriptions and convenient checkout options will impress more customers.
Features of marketplace software: Marketplace has a common storefront and the products from small vendors are listed with brand and category. It has an admin panel, vendor panel, and mobile application for customers. Admin panel has application settings and it manages the customer order and the vendor payment. Vendor application helps for managing the stock, processing customer requests, and showing business-related reports. The customer application helps with ordering and delivery tracking.