Customer retention strategies in multi restaurant online ordering system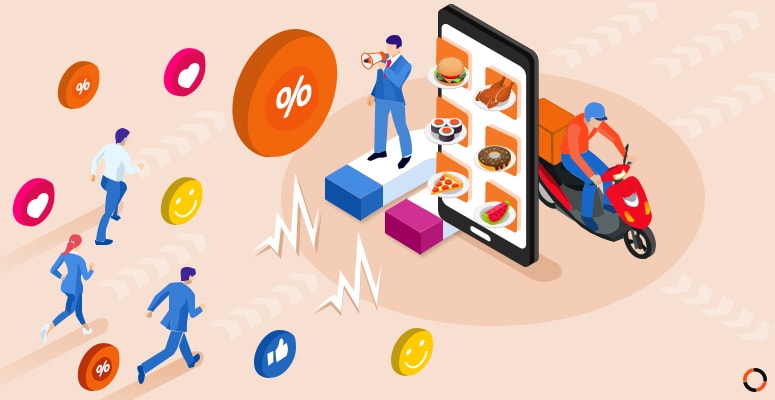 Every organization wants frequent visitors to improve their business. Multi Restaurant Online Ordering System caters to the food of pleasant taste to the people. Food tech companies introduce an exclusive mobile application which is helpful to turn newcomers into a regular visitors. Foodies are using this mobile application regularly for placing online orders. It should be updated frequently and it should cater what foodies want. Mobile applications are acting as an effective medium to serve tasty foods. Consumers appreciate the eating houses that are saying honestly about the ingredients of the food and nutrition facts.
Restaurant discounts: Foodies are loyal towards offers and discounts. When they visit the web page of recipes, they are searching offer related information. If a restaurant gives offers for a long period, then the customer will place food orders regularly. Food preparation partner enjoys minimum profit for retaining frequent visitors. They may incur the loss sometimes which is accounted as "cost of acquisition". Few companies use it as a strategy to improve the customer base.
Company offers: Many food-tech firms are entering the food delivery business. They want to capture the customer base. So, they give exclusive discounts for a certain period. Company offer increases brand awareness. If a customer downloads the app or updates their information in the app, then the company will give reward points. Accumulated reward points will be redeemed with future orders.
Customer loyalty programs: Multi restaurant online ordering system should introduce loyalty programs for their regular customers. A separate management system is used to store consumer information such as anniversaries and birthdays. This loyalty program is implemented by sending attractive coupons on those special days. It helps to improve customer relationships. When consumers are on the checkout page, promo codes are displayed. Shoppers are using suitable codes for getting offers.
Push Messages: If the restaurateur wants to convey any information such as offers, new recipes, seasonal products to consumers, then he may use push messages which is useful to convert the potential customer into sales. Once e-mail marketing was used for this purpose. Push messages are replacing e-mail marketing in recent days. Thus, the multi restaurant online ordering system retains the foodies and got frequent orders.
Fast delivery: Consumers are intended to place orders in famous hotels. They took some time to accept the order at peak times. After accepting the order, there may be some delay due to kitchen capacity and other factors. The business operator closely monitors these types of issues and must try to complete the dispatch quickly. If the eating house and rider make any delay, the customer won't order again.
Food quantity: If the customer goes to the off-line eating houses for lunch, then they will get unlimited meals. Foodies can ask for an additional quantity of meals. Food-tech companies give more discounts and a limited quantity of meals. Good eaters are not satisfied with the food quantity. So, eateries should concentrate on this issue to retain the foodies.
Freshness of food: On-demand food delivery application receives more orders in peak times. If the rider's availability is too low, the prepared food waits for a long time to pick-up which affects the freshness of foods. Seasonality, traffic, long-distance, and poor packaging are involved in the food freshness.