How to save your restaurants by implementing food ordering software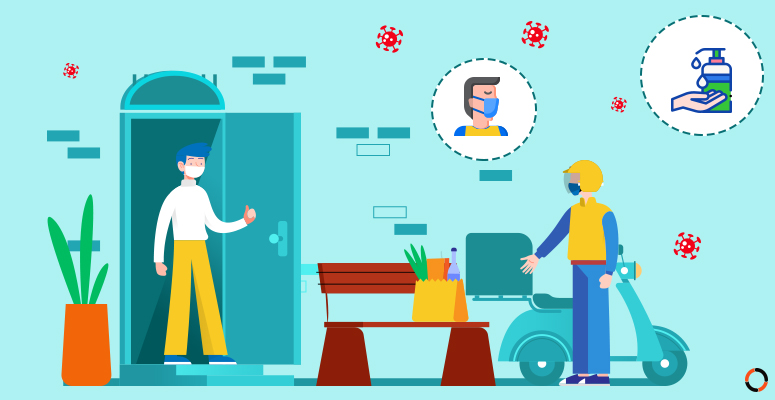 Eating houses closed their dine-in option due to coronavirus pandemic. They are permitted to continue takeaway options. Persons from quarantined places and lockdown areas return for using takeaway services from eating houses. They give priority on health and food safety. If an eating house doesn't have its own web and mobile app, then it is an appropriate time for installing an exclusive online food ordering software to improve their hotel business.
Proper Packaging: Packaging is an essential deal for takeaway food in this coronavirus outbreak period. Restaurateurs concern over the safety of their customers. They should use safely sealed tamper-proof packing to protect the recipe from cross-contamination. Corrugated cardboard boxes provide heat insulation which minimize the amount of heat that's released. It is a biodegradable, cost-effective, hygienic, sturdy and foldable material for food and beverage packing. These eco-friendly boxes are food grade laminated, and they reduce spillage. Consumers are interested to pay more for foods with this eco-friendly packing. If the hotel prints a healthy note on the food box, then it leaves a special memory for foodies. Restaurateurs should update about this packaging in their web and mobile applications.
Takeaway Services: Hotels are using a new way for delivering the recipe into consumer's hands. Consumers are placing online orders in the restaurant food ordering software. Once the eating house notify the pick-up time, the consumer will arrive at the restaurant's parking area. Restaurant employees watch for consumer vehicles and handover the food package without making any personal contact with consumers. Hotels should use insulated and ventilated takeaway containers. They should communicate these takeaway options to their consumers by using their online food ordering software.
Employee Safety: Healthy working environment plays a pivotal role in employee safety. Food tech companies have implemented safety policies for their staff. They introduced contact-less delivery for avoiding direct contact between consumers and riders. They give masks, hand sanitizers and gloves for their team members to ensure their personal safety. Employees are instructed to maintain physical distance in the workplace to reduce the transmission of virus.
Healthy Foods: Restaurateurs should conduct regular inspections to the kitchen for maintaining cleanliness and hygiene. People are searching for healthy diets in the midst of Covid-19 pandemic. Red bell peppers, strawberries, broccoli, garlic, chickpeas, mushrooms and spinach are helpful to boost our immune system. Eating houses should show their concern for customers' health by introducing new dishes with the help of these ingredients. Hotel managers should create these new dishes in their digital menu. Introduction of new dishes help to bring new foodies and it will increase the business.
Digital Marketing: Many countries imposed lockdown to fight against coronavirus disease. Persons are staying at home, and they spend more time on the internet. Restaurateurs must use this situation for digital marketing. They should connect with existing consumers on social media during this critical moment. They ensure their hotel name in the first page of google search. People are looking for food from nearby restaurants. So they should use local SEO strategies to show their brand name in near me searches, and they must add positive reviews in various websites.
Calming messages: Many restaurants are sending calming messages to their consumers that the restaurant is following hygiene procedures. Hotel managers send emails with empathetic content that provide relief to consumers. The aim of communication should be to convey how the eating house is taking care of workers and ensuring business continuity during COVID-19 crisis. This communication should have inspiring thoughts.
Stay positive: Restaurateurs can stay positive and transmit their positive energy to staffs and foodies. They have operational issues in this crisis time. As an investor, restaurateurs can make profit at any time from hotel business.  They should operate the hotel to maintain brand name and goodwill. Their aim should be to safeguard the workers and serve the customers.
Food Ordering Software: This is the right time for restaurants to implement the online food ordering software. It will help restaurant owners to manage their food delivery, digital menus, instant messaging to their customers, offers and promotions, acquire new customers, pickup and takeaway services.