Why business owners prefer multi vendor website instead of a web store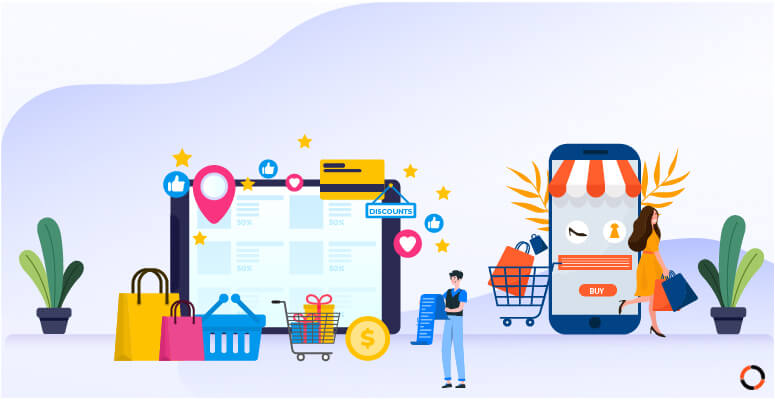 Multi vendor websites and web stores are distinct businesses with divergent business prospects. People are moving towards the multi-vendor website for online purchases rather than a web store in recent years. In addition, business analysts predict that the online marketplace model will be the pioneer in the next decade. Business giants are using their resources for building a multi vendor eCommerce website to target online customers. Conversely, small business owners are not interested to launch their online store nowadays. They prefer to join with a multi vendor platform which allows them to list the products for online sales.
Online Store: The business owner is the only seller in this model. He is responsible for all functions, and he has to take care of everything from order processing, payments, and shipping integration. The business operator should arrange a promotion campaign to attract new users to the store, and he should do digital marketing to improve the online presence. He should build customer trust from scratch, and he should invest constantly in store development, maintenance, and digital marketing.
Multi Vendor Website: This marketplace website has multiple sellers. Marketplace owner provides functions to vendors and customers for their interaction. He has control over order processing and shipping services. This model is widely known and attract huge traffic, and it possesses customer trust for many years. Moreover, vendors may choose a membership plan as per their requirements and many multi vendor websites provide basic membership plan free of cost.
Low-cost Operations: Every vendor is managing their shop, and the logistics partner handles the delivery. Marketplace owners should hire fewer employees to manage the operations and provides customer support whenever required. If he has an experienced web development team, then he can drastically reduce the cost of website maintenance. He should hire an external audit team to verify business transactions.
Wide range of products: Every business owner wants to get more customers. They need a huge variety of products to generate more traffic. The multi vendor eCommerce website has products on more categories. It should ensure the availability of all brands at any time. Thus, it is impossible for the web store to develop more product categories and customer base compared to a Multi vendor marketplace website.
Easy operations: Marketplace model provides a web platform to establish an eCommerce network which facilitates healthy conversation between vendors and customers. For example, online giants like Flipkart and Amazon provide an online marketplace for customers to interact with merchants. When an order is received on the site, the order is passed to the sellers, and they fulfill the order requirements. This process reduces the workload for the marketplace owner, and he makes money by receiving a commission on each transaction as well as by charging subscription fees to the vendor.
Inventory Management: Warehousing, cost of human resources, and other overheads break the back of any eCommerce startup. But, launching a multi vendor store will not let that happen as sellers will take care of inventory-related complications. Marketplace team just monitor the vendor activities. If there is any backlog on the vendor side, then they guide the vendors for business betterment.
Commissions: Marketplace websites can have a number of sellers. It earns by taking a commission on each transaction between the sellers, and the customers. Marketplaces do not take heavy commissions, and they ensure more sellers should be attracted to join the site. As a result, the only way to improve their wealth is to encourage high volume transactions on the website.