Why multi vendor shopping cart software is a one stop solution for online business?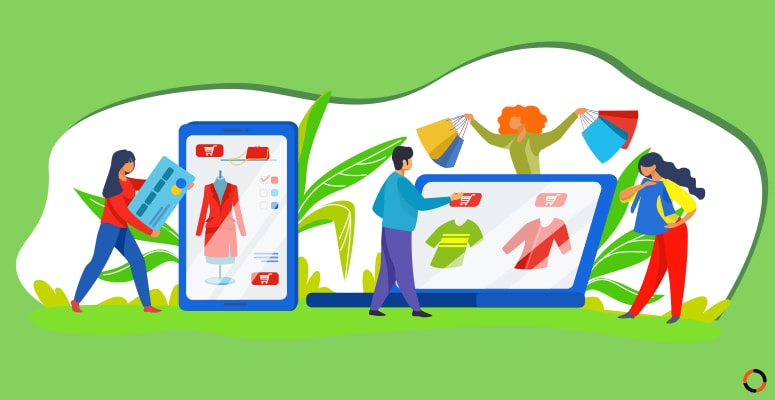 Consumers activity and purchasing behavior is transformed by eCommerce websites since last decade. Shoppers purchase many types of items and digital services at one place rather than using different websites. Multi vendor shopping cart software is a one stop solution for accomplishing this goal. Multiple sellers get profits from this platform by selling their items. This software permits third party sellers for doing online trade with minimum investment.
Benefits for vendors: They have an exclusive admin panel for showing product catalog, giving offers, managing inventory, processing consumer orders, packing the product for delivery and checking trade related reports. Generation of customer invoice, sales return, purchase return and other operating expenses should be updated in vendor account for knowing cash flow and profit of the online trade . Up-selling, cross-selling and freebie along with main product helps in trade improvement. Sellers promote the goods and services with discount coupons from their admin panel. Customers write their thoughts and give performance points for vendors. It will be posted on the website after the vendor's approval.
Consumer prosperity: When customer search a particular product, multi vendor shopping cart software show list of items. Maximum retail price, offers, product description, equated monthly installment schemes, warranty, stock availability, expected delivery date for particular zip code, seller name, toll free number, additional discounts, comparison, and pay on delivery option are shown along with the product details. Digital wallets, credit cards and debit cards are useful for online payment. Customers have referral programs to earn money on few websites.
Business operators: Marketplace owners are getting amount from every sale of goods in their bank account. Multi lingual and multi currency supports are available to get international business. They engage their consumers by posting blogs on the web application. Trending in the social medias and visual marketing strategies are helpful to capture the market. Home appliances, consumer electronics, computers, baby care, personal care, books, clothing, grocery, furniture, jewels, trolley bags, musical instruments, office products, shoes, fitness products, toys, watches, smart phones and other digital services are some of the product assortments in this marketplace.
Stock Management: Multi vendor marketplace has more potential compared with standalone platform. Marketplace admin has to manage the vendors and provide technical support for logistics team. Marketplace owners consider small vendors as a business partner for managing inventory. If they have additional fund, then they will list their own goods in the marketplace website. Many vendors come together in the same place and admin won't face the inventory shortage.
Less operating cost: Standalone websites need huge working capital and operating cost for running the business. When an entrepreneur wants to launch multi vendor shopping cart business, he needs minimum investment. Few employees are enough for operating the business. Inventory management, order processing, transportation and other related works are handled by sellers. Marketplace owners are working as mediator between vendors and buyers. They deduct the commission from the payment of buyers and credit the remaining amount with vendors bank account. Thus, multi vendor shopping cart become a one stop solution for online business.